uPVC Casement Window Installations in Barnsley
When you're looking for windows for your home, you want something that lasts. uPVC is an incredibly weather resistant material that only requires a wipe down for maintenance. And now, not only are uPVC casement windows weather resistant, but they also come in a wide variety of colours and woodgrain finishes to match the aesthetics of your home.
You won't have to sacrifice beauty for structural integrity. All of our casement windows come with multi point locking mechanisms to improve the security of your home. When you replace old windows and rotting frames with these weather resistant and highly secure materials, you've made an investment for the next 25 years. Choose uPVC casement windows as the lowest maintenance and most cost effective option.
Weather Resistant
Reduce draughts, cold spots, and condensation when you choose our uPVC casement windows. All of our windows have been tested for heat retention, water tightness, and wind resistance and have achieved the highest ratings.
But one of the advantages of uPVC is that you don't have to refinish, stain, or sand them like you would with timber windows. Enjoy the low maintenance windows. Improve the weatherproofing of your home when you choose new uPVC casement windows.
Heritage Options
You want to make sure that your windows don't just look new: they look like they belong. We offer a number of heritage colours and woodgrain finishes to match the styles of your home. We also provide hardware in different styles and materials.
And if you've ever wondered about whether or not you can replace your diamond leaded glass, don't worry anymore. We have Georgian bars and leaded square options. Keep your windows in the style to which you're accustomed.
Energy Efficient
Don't let chilly mornings make you get up on the wrong side of the bed. Instead, trust that these uPVC casement windows will keep you warm all year round. All of our products offer U-values lower than 1.2 W/m2K, even better than government standards.
When you order triple glazing for your uPVC casement windows, you improve the energy rating for your home. We offer up to 48mm glass thickness to reduce condensation, draughts and mould. Reduce your carbon footprint today.
High Security
Ask us about our accreditations and credentialed products. Most of our products come with PAS 24 and police testing scheme, Secured by Design, credentials. That way, you can be sure that your uPVC casement windows are held to the highest standards.
And you'll be able to find all of our products include multi point locking systems. We offer shootbolts, locking handles, security hinges and hinge guards so that you don't have to worry about the security of your home ever again. Trust us with your home.

uPVC Casement Window Prices Barnsley & South Yorkshire
Why wait any longer? If you know that uPVC casement windows are the right choice for you, use our quoting engine to get a budget for your installation process. We offer competitive prices for uPVC casement windows, so you can trust you'll get a good deal.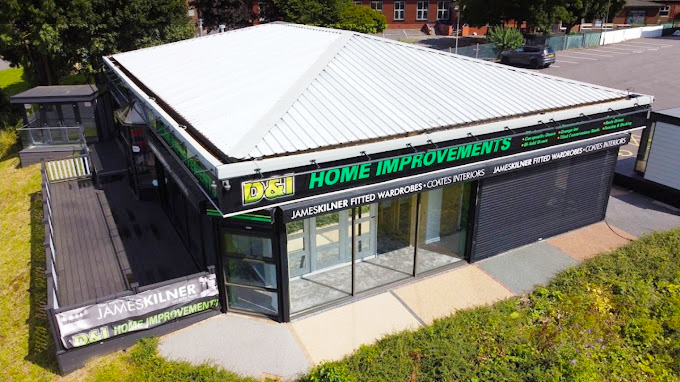 CHECK OUT TRADE
While D&I works with the public in installations of uPVC casement windows, we also supply to the trade. If you're involved in trade in South Yorkshire and would like more information, please get in touch.
Frequently
Asked
Questions
Read through our frequently asked questions for more information. If what you need isn't here, get in touch so that we can help you through the installation process. 
What's the difference between uPVC and aluminium?
Who are your suppliers for uPVC casement windows?
uPVC Casement Windows Brochure
Our brochures give you more detailed information, including uPVC casement window sash specifications, weather resistance and more. For all the technical nitty gritty, take a look.

"@context": "https://schema.org/", "@type": "Product", "name": "uPVC Casement Windows", "image": "https://dandiwindows.co.uk/app/uploads/2021/11/DSC0023-1.jpg", "description": "When you're looking for windows for your home, you want something that lasts. uPVC is an incredibly weather resistant material that only requires a wipe down for maintenance. And now, not only are uPVC casement windows weather resistant, but they also come in a wide variety of colours and woodgrain finishes to match the aesthetics of your home.", "brand": { "@type": "Brand", "name": "D&I Home Improvements" }, "aggregateRating": { "@type": "AggregateRating", "ratingValue": "5", "bestRating": "5", "worstRating": "1", "ratingCount": "1", "reviewCount": "1" }, "review": { "@type": "Review", "name": "terry vaile", "reviewBody": "Had a large garden room built and decking area by D&I. With the pandemic and materials or lack of them this as been a long process. Changing plans, materials and so on, but can honestly say David and Ian have been nothing but accommodating to our needs. Been absolutely fabulous with us in every way. Also a big Thankyou to the fitters Jason, Brandon, & Terry for weeks and weeks of hard work. The dog will really miss you all 😆 Just the electrics to be completed and everything is completed but couldn't wait to put pictures on", "reviewRating": { "@type": "Rating", "ratingValue": "5", "bestRating": "5", "worstRating": "1" }, "datePublished": "2021-10-31", "author": {"@type": "Person", "name": "terry vaile"}, "publisher": {"@type": "Organization", "name": "Google"} } }