Beautiful Timber Windows for Your Authentic Finish
If you live in a period home or a conservation area, timber comes first. Even for those in more contemporary homes, the visual appeal of timber is exquisite and can add kerb appeal to your home. But one of the best benefits is that timber windows can last for generations with proper care and maintenance. When considering environmental concerns, well sourced timber is possibly the most environmentally friendly option available.
At D&I, we can make sure that your Barnsley or South Yorkshire home gets the best bespoke products. Just contact us so that we can talk about renovations or installations.
Long Lasting
When you choose timber windows, you're choosing a lifestyle. Hardwood windows last longer than any other material, with good use for as long as 60 years. The investment you make in timber windows is an investment in the future of your family.
Wooden window frames can also increase the value of modern homes. Talk to us today about how you can use timber in your contemporary home. For a natural look and refined allure, look no further than hardwood windows.
Eco Friendly
D&I makes sure that all of our products are reliably sourced and responsibly handled, including those from local sources. That's why when you buy timber windows from D&I, you'll be choosing materials that can be replenished and replanted.
Wood is biodegradable, and our suppliers produce less wasted material. When your children finally do need to replace wooden window frames, they can be disposed of with minimal fuss. You're choosing less environmental impact with timber windows.
Bespoke
D&I doesn't just use any supplier for our wooden window frames. We source our timber windows locally from master craftspeople. Our hardwood windows will be made to measure for your home, so ask us more about our sash or casement windows.
We have strong contacts in the area so we can find what you need, from wood stains to glaziers. It's not every day you can support British made bespoke products. Ask us more about the artisans we know in the South Yorkshire area.
Security
Hardwood windows are incredibly strong, but your made to order product will slide open easily. We can include multi point locking systems for your next windows, whether it's shoot bolts or key locks and can include heritage joinery upon request.
Because of the heft of timber windows, you don't have to worry as much about hard impacts from intrusion. And with custom joinery, our windows are still easy to lift and easy to use. Hardwood windows are an elegant and strong solution.

Prices for Timber Window Barnsley & South Yorkshire
If you know you need timber windows for your South Yorkshire home, contact us today. We can help you plan your next timber window installation.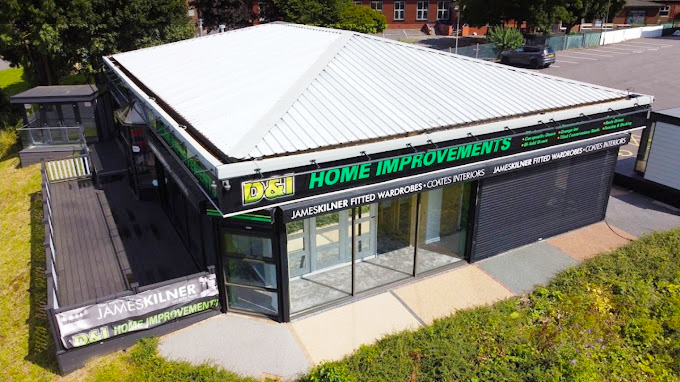 CHECK OUT TRADE
If you're in the trade, contact us for timber window supply. Our friendly Barnsley team will be happy to talk to you.
Frequently
Asked
Questions
We hope that we answer your queries in our frequently asked questions. But if you still have questions, get in touch with our Barnsley team today. 
What kind of maintenance do timber windows require?
You've probably heard that timber windows require a lot of maintenance. And while it is true that they require upkeep, the upkeep can be relatively simple. General cleaning can be as straightforward as using soapy water.
But recoating is just a matter of cleaning your window and brushing the timber with a microporous finish. If you have scratches and chips, you can always sand (following the grain) or use a timber filler.
What are the U-values of timber windows?
What other windows does D&I install?