Beautiful Flat Skylights for your Barnsley Home
Brighten your darkest day with a new flat skylight. These lovely skylights can create immense kerb appeal, but even more importantly, they can make your day brighter. Studies show that increased natural light connects us to our sleep and improves our health.
When you live in the north, you know how dark the winter days can become. Don't let the low light get you down. Allow light to shine in your home when you choose either our Fixed, Ventilation or Egress flat skylight options. Furthermore, look at our specifications to find out which system is the most thermally efficient, with the best security.
Different Designs
One of the many benefits of the flat skylights that D&I offers is that you have three different designs to choose from. There is our standard Fixed flat skylight, which offers great thermal efficiency, and is perfect for low maintenance.
We offer a Ventilation design that opens up to 360mm with automated winding gear and is perfect for areas that need increased ventilation, like kitchens. Lastly, there is our Egress option which opens up to 70 degrees for greater roof access. Choose from any of these three for your next flat skylight.
Removable uPVC cassette
As installers, we appreciate Kestral's skylights in the long run, and we think you will too. The removable uPVC cassette is especially useful for flat skylights. That way, if there is an issue with the double glazing, you needn't replace the entire window system.
They're easy for us to assemble and even quicker for us to install. We can simply remove them and replace them, should there be an accident, or if you wish to change your glazing choice for improved thermal efficiency.
Extra Features
Each of our flat skylights comes with additional features. For example, we use 'stepped' edge units to reduce glass breakage in extreme temperatures. And we can also offer fully concealed window automation for better ventilation in your home.
We also have gas springs for smooth openings and closures on our Egress system, combined with multi point locking systems for extra security. You can talk to us more about these water tight flat skylights when you contact us.
Bespoke Profiles
Another reason that we like Kestral: these flat skylights can be built bespoke to the size of the glass. Whatever the size of your skylight installation, we can meet it. And while we can make your flat window system to measure, we offer narrow sightlines to create a 'frameless' look.
Our low profiles and minimal glazing bars give you improved sightlines. For larger fixed flat skylights, we also offer a rafter bar to help structural integrity. No matter how many flat skylights, at D&I, we can ensure you'll have an elegant installation.

Flat Skylight Prices Barnsley & South Yorkshire
If you know what you need from your flat skylight, use our quoting engine today. We'll be able to offer you a comprehensive quote for our services.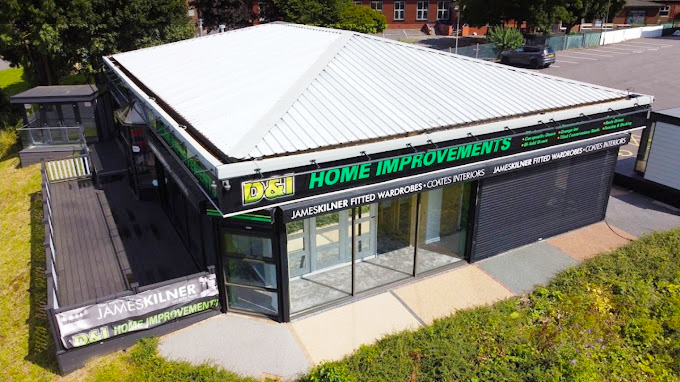 CHECK OUT TRADE
D&I offers supply to tradespeople in South Yorkshire. If you are a tradesperson, get in contact with our friendly team in Barnsley, South Yorkshire.
Frequently
Asked
Questions
We like to think we've answered all of your concerns with our frequently asked questions. But if there's anything more you'd like to know, get in contact with our team in Barnsley. 
What's the difference between fixed and mobile skylights?
Fixed skylights can occasionally offer better thermal efficiency. But when ventilation and roof access are primary concerns, mobile skylights have more to offer. And with improved glazing, we can offer even greater energy efficiency.
When you look through our uPVC and aluminium windows, you'll get a better sense of thermal efficiency by material.
What if I want more than one skylight?
Skylights Brochure
If you want to know technical details for your flat skylight, look no further. You can find glazing details, sash width, U-values, and more.