Warm and Inviting All Year Round
One of the benefits of an orangery is the consistent warmth that you can get all year round. Just like the citrus fruit for which they are named, these buildings are bright spots in any home, allowing you to work, eat and play in a space with great lighting.
Some of us never stop being cold, but with an orangery, we have more options for heating. Instead of the cost of an extension, some homeowners like to build an orangery. With the ability to install heating units like radiators, or underfloor heating systems, orangeries can remain much warmer in the winter. And unlike conservatories, which often have more glass, the brickwork inherent in an orangery can offer more privacy.
Choose your favourite option for living spaces when you contact us and talk to us about all of your orangery plans.
A Beautiful Addition
If you're considering an orangery, you already know the aesthetic appeal that they offer. Beautiful brickwork and large windows can lend beauty to your home already. Some people like orangeries for the additional floor space they contribute to the home.
While they're well known for being living spaces, many people have decided to use them as dining areas, offices, and even converted bedrooms. Instead of paying the extra expense of an extension, you can get it all with an orangery. Improve the beauty of your home when you install with D&I.
Natural Light
It might seem obvious since we install windows, but we cannot talk enough about the benefits of natural light. When you bring more light to your home with an orangery, you can improve the mood of your and your family. It contributes to better sleep and improved health as well.
One of the things that we forget about natural light is its ability to deflect mould. With natural light, there are fewer places in your home for things to grow in damp and dark places. You'll feel cleaner and healthier when you bring light into your orangery.
Warm Brickwork
When orangeries were created, the brickwork was there to keep the citrus warm in the winter. Now, as you look for a garden space for your home, you may look for one with appropriate insulation in the winter and the summer, like improved glazing, to ensure that the heat stays in and the cold stays out.
Of course, one of the benefits of orangeries is that you can install radiators within them for improved heating. And when you look at our coloured glass, you can choose glare reduction. So your orangery will be warm in the winter and cool in the summer.
Bespoke Styles
We believe that you should choose the different orangery styles for your home. Look through our materials to find the bespoke style that best suits you and your home. Whether that means a traditional Edwardian square cut or a newer P shape, there are all sorts to choose from.
Our team can consult with you in order to match the style of your modern or period home. Look through our windows to decide if you want casement, tilt & turn, fixed or sliding sash windows. You can also choose from our uPVC or aluminium patio doors.

Orangery Prices Barnsley & South Yorkshire
If you know what you want, or you want to experiment with some designs, use our quoting engine so that we can help you plan your next orangery. It'll help you get an initial idea of our pricing. Whether you live in Barnsley, Wakefield or other surrounding areas, we have got you covered.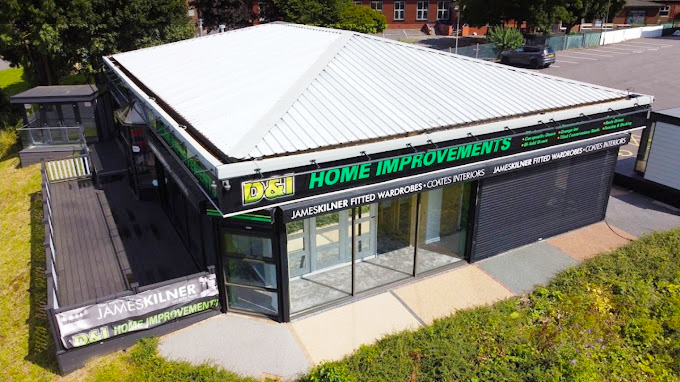 CHECK OUT TRADE
We supply all of our windows, doors, and roofs to the trade. If you're a tradesperson in South Yorkshire, get in touch with our Barnsley team today.
Frequently
Asked
Questions
We try to answer all of your queries in our frequently asked questions. But if you have any more questions, give our Barnsley team a call so that we can talk more about your new orangery. 
What kind of windows do you offer for your orangeries?
Do you do all the brickwork for orangeries?
What's the difference between an orangery, conservatory, and garden room?
Brochures
Look through our brochures on roofs, windows and doors to get an idea of your next orangery installation. But contact us for more information on brickwork and project times.