Elegance and Style in Your Home
Many of our homeowners come to us looking for a way to improve their homes. And we think that adding French doors can create a beautiful addition to the back (or front) of your South Yorkshire home.
Whether you are looking for a traditional white or woodgrain finish, we can offer multiple colour options to match the designs of your home. The signature French style has been popular for decades, giving a classic look to your home.
And now, with uPVC, your French doors can withstand strong winds and heavy rains. uPVC is a weather resistant material that will stay colourfast for years to come. All while ensuring the greatest energy efficiency and weatherproofing. Choose uPVC French doors today to make your lovely home look timeless.
Chic Design
Choose the ultimate in chic designs when you choose French doors for your Barnsley, Sheffield or South Yorkshire home. French doors are double doors with a floating mullion between them. When you install French doors you create immense kerb appeal and a beautiful entrance to your garden.
D&I has the options for you, whether you are looking for a traditional uPVC French door with Astragal or Georgian bars or a more modern and clean window look for improved sightlines.
10 Year Guarantee
Make sure that you're investing your money in the right company. When you choose D&I, we don't just install, we give you the aftercare you need to make sure that you're happy with our product. That's why you'll be pleased to know that your uPVC French doors are in good hands.
We have a 10 year guarantee on all of our products. We will replace your door at no extra cost in the incredibly unlikely event of a manufacturer's error. D&I insures your investment with our best practices.
Energy Efficient
You know just how expensive energy bills have become these days. Our double glazed uPVC French doors come with U-values as low as 1.3 W/m2K. With triple glazing, you can achieve U-values of 1.0 W/m2K. Reduce your carbon footprint by choosing strong glazing for your uPVC French doors.
uPVC also offers great weatherproofing against the elements, so you won't have to worry about rain or mould. And with new materials, you can ensure that your heating bills are lower than ever.
Bespoke
Your uPVC French windows should meet your home designs. We don't just offer an array of colours. We also offer bespoke sash and frame sizes, that way, you can choose the sightline that matches your property. For example, our maximum sash size is 1.12m (w) by 2.12m (h).
And you can make sure that you extend the lifetime of your uPVC French doors by choosing our triple glazing option. Look at our glazing beads for sculptured or bevelled styles to suit your home.

uPVC French Door Prices Barnsley & South Yorkshire
Take a look at our prices for uPVC French doors by using our online quoting engine today. We like to make it easy and painless so you can plan your next Barnsley or South Yorkshire installation.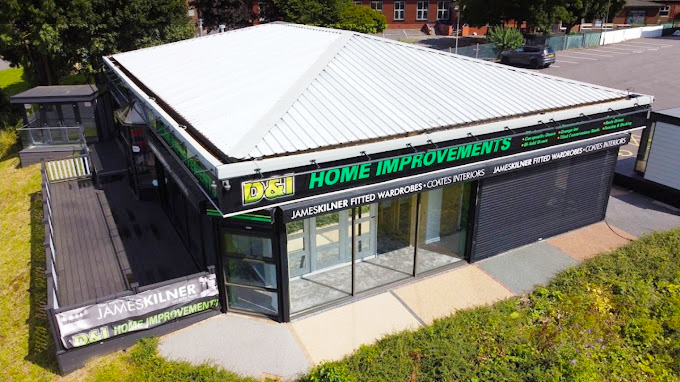 CHECK OUT TRADE
D&I supplies to the trade in Barnsley and South Yorkshire areas. If you're looking for uPVC French doors, give us a call today.
Frequently
Asked
Questions
We like to think we've answered your queries with our frequently asked questions. But if we haven't, just get in touch via contact form or by phone. 
Is it possible to get a plain glass door?
Yes! We offer several different style options for doors, and if you are looking for plain double doors, look no further. Georgian bars come as additions but are not necessary to the construction of the door.
Is there a difference in energy efficiency between uPVC French doors and uPVC patio doors?
French Doors Brochure
Our brochure has all the technical specifications of our uPVC French doors. Take a look!