The Right Materials, the Right Style
Not all composite doors are made the same. That's why we use Solidor composite doors. When you order your next door, you want to be sure of security, weather resistance, and energy efficiency. Solidor offers all of that and more.
Solidor designs their doors with responsibly sourced timber cores. Unlike other brands that use foam inside the doors, Solidor composite doors are made of real wood and are 10% thicker than their nearest competitor. They offer real heft against hard impacts and intrusion.
Best Locks
Depending on which door style you choose, you'll get one of these amazing locks. Solidor composite doors use the Avantis lock, the first lock with a 25mm triangulated deadbolt. The Avantis creates greater compression when closing, and the deadbolt is activated by lifting the handle.
Ultion locks are also standard in Solidor composite doors. Considered state of the art technology, Ultion offers a £2000 guarantee that their locks will not snap. Your home is safe with Solidor composite doors.
Dual Colour Options
When you choose a Solidor composite door, you have 23 beautiful colours to choose from. But even more impressive is that you can choose dual colours: one for the interior and one for the exterior of your home. If you have difficulty choosing just one colour, why not choose both?
Try our chamfered or sculptured frames for colour accents. We offer everything from Tangerine to Midnight Grey and woodgrain finishes like Walnut or Rosewood, so you'll never have to worry about painting your door.
Solid Timber Core
One of the benefits of Solidor's timber core isn't just that it's wood. It's that it's environmentally friendly. Most other suppliers' doors include products that use a foam core instead, which means that the door is lighter, less weather resistant and less secure.
Instead, our timber doors offer heft and draught resistance, and can be recycled later rather than going to the landfill. We believe in environmental standards, and our doors are the most ethical choice on the market.
Door Designs
Solidor composite doors don't just come in traditional and cottage door designs. They also offer stable doors, French doors, and their Italia collection. The Italia collection includes modern designs and geometric shapes. Choose a contrasting colour door frame for maximum impact.
For a more dramatic entrance, D&I can install your Solidor composite door with matching side panels. Your panels can be to the left or right of your door or fully surrounding the door in 3 or 5 glass panels.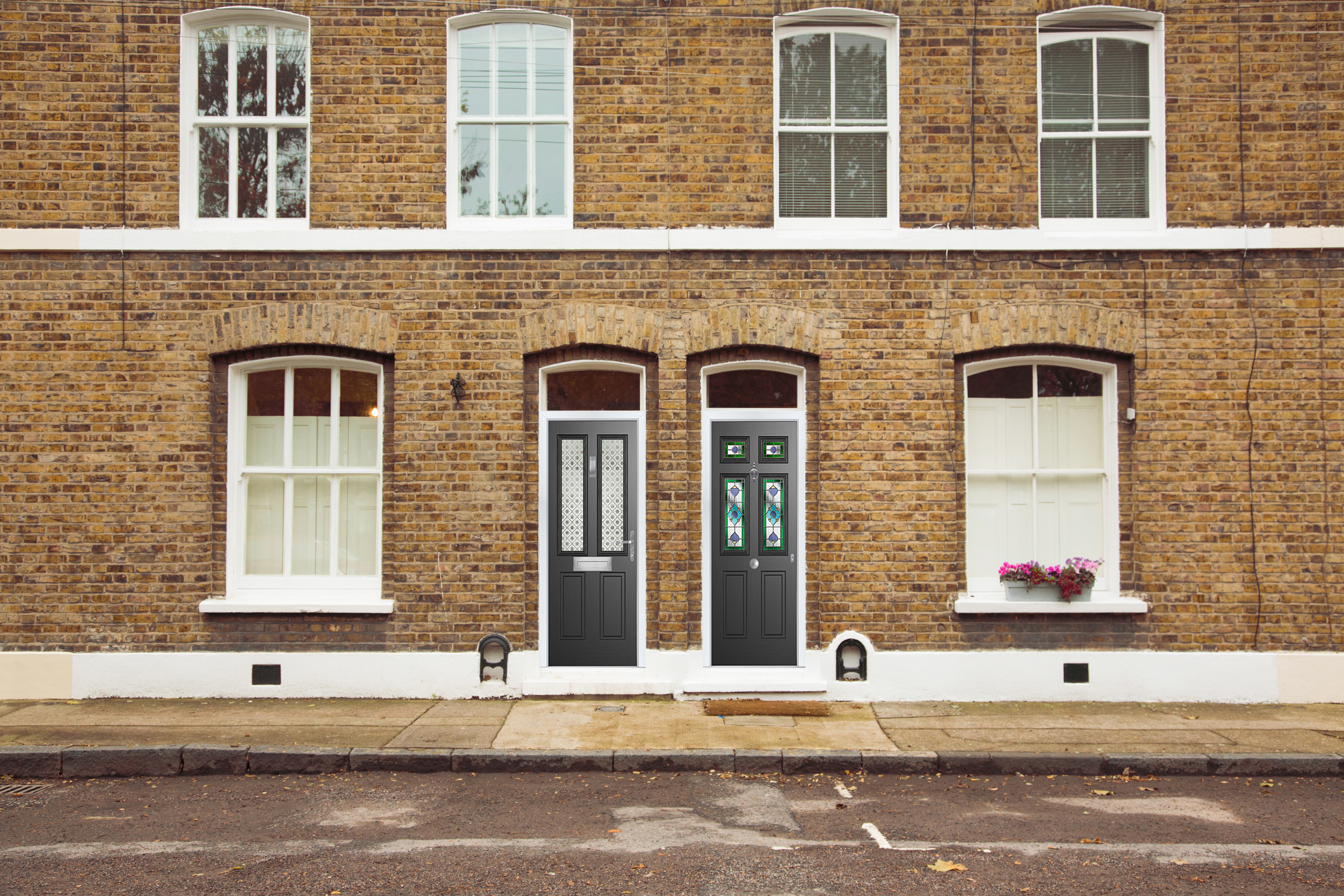 START YOUR QUOTE
If you know you need a new door, Solidor composite doors are the strongest in the market. Use our quoting engine to get an idea of the price for your future budget.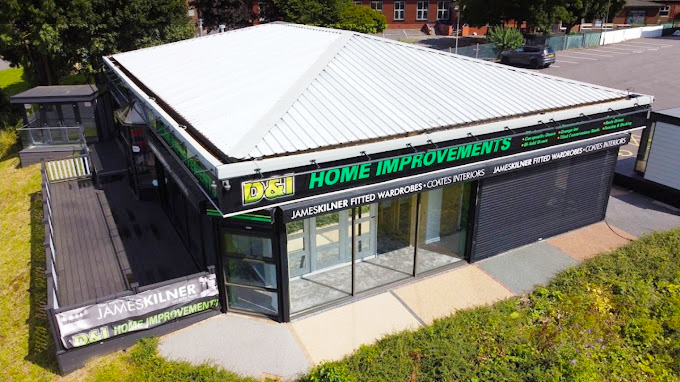 CHECK OUT TRADE
D&I often works with people in the trade. D&I is based in Barnsley and works in Sheffield, Rotherham, Doncaster, Wakefield, Huddersfield, Leeds and other South Yorkshire areas. If you're a tradesperson in South Yorkshire looking for Solidor composite doors, get in touch with our friendly team.
Frequently
Asked
Questions
If we haven't addressed your query, let us know by using our contact form or by calling us. Our friendly Barnsley team will be happy to talk you through our installation.
What are composite doors?
These residential doors are doors made with multiple materials. In most cases, this includes a foam filling. But in Solidor's case, they use well sourced timber with a uPVC skin.
How to clean Solidor composite doors?
Why choose composite doors?
Compdoor Brochure
Composite Door Brochure
If you like looking at fine details, our brochures offer more comprehensive information on Solidor composite doors.