Slide Into Your Dream House
Try something new. Sliding doors are an excellent way to bring light into your kitchen or living room. You can get necessary sunlight throughout the year. Improve the sightlines of your home by improving your view with uPVC patio doors.
Whether you're looking to install new sliding doors or you want to replace existing ones, D&I has the options for you. Our uPVC patio doors are weather resistant, easy to clean and come in a variety of colours.
Perfect for keeping an eye on your garden or garden party, sliding doors are wide enough to create an easier transition between house and yard. Make new memories with uPVC patio doors.
Soft Close
When you install uPVC patio doors, you no longer have to worry about loud crashing. Instead, with new anti slam Soft Close technology, our suppliers have managed to make a safer, quieter system.
Soft Close reduces the damage that can occur with vigorous use and the possibility of damage to the door. The small buffer at the end of the sash slows the momentum of the pane. With this softer option, you've improved the noise and security of your home.
Lowered Thresholds
As you may know, government standards continue to rise to improve accessibility. All new buildings and even some renovations need to be made with lowered thresholds for those with reduced mobility.
In addition to improving your home value and meeting government standards, lowered thresholds also help you and your family. With low thresholds, you've removed tripping hazards for the young and the elderly. It's the little things that count.
Multiple Sashes
If you have a large area that you want covered, don't worry. We can install 2, 3, or even 4 panels for your next uPVC patio door project. For multiple panes, we even have triple track patio door systems available.
With multiple sashes, you can create open spaces between your living room, kitchen, and backyard. This is perfect for hosting parties, barbeques, and large family gatherings. You have your pick of choices when you come to D&I.
Weatherproof
New uPVC patio doors can make your home incredibly thermally efficient, especially when you choose triple glazing. Our doors offer U-values as low as 1.4 W/m2K so that you can improve your home's energy rating.
All of our patio doors have been tested for air tightness, water tightness, and water resistance to ensure that they are up to the highest British standards. You can find more when you look through our product brochures.

uPVC Patio Door Prices Barnsley & South Yorkshire
If you already know that uPVC patio doors are for you, use our quoting engine to help you plan your next installation. Our quoting engine can help you get a good idea of the cost beforehand.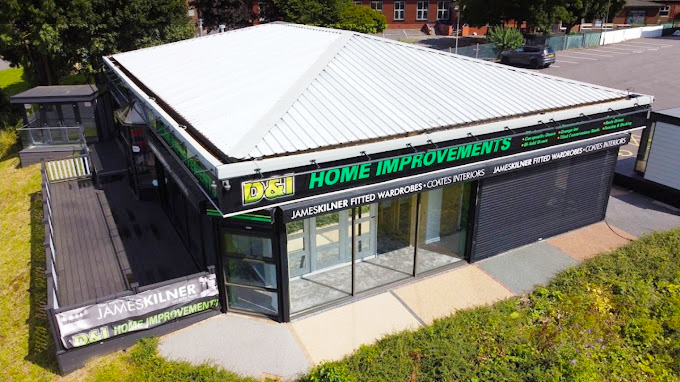 CHECK OUT TRADE
We're fortunate to have good relationships as a supplier with other installers in our area. If you're in the trade and looking for uPVC patio doors, give our Barnsley team a call today.
Frequently
Asked
Questions
We want to help you get the answers you need. If you have a question we haven't answered here, get in contact via form or by phone. Our Barnsley team is just a click away. 
Can you paint uPVC patio doors?
Technically, yes. But we don't recommend it. The difficulty with painting your uPVC patio doors is that uPVC is not a good material for paint to adhere to and will show brush marks. In harsh weather, the paint can also crack. And painting a new uPVC door can be especially difficult considering the resins will make it difficult for the paint to bond to the surface. That's why we offer a variety of colours that are weatherproof and long lasting, so that you can make the choice you want at the start.
If you're looking for other materials, or colour options, just look at our aluminium patio doors, or aluminium bifold doors.
Who are your suppliers for uPVC patio doors?
How are uPVC patio doors made?
uPVC Patio Doors Brochure
Look at our brochure if you want more technical details on uPVC patio doors. You'll be able to find sash sizes, number of rails, U-values, and more.