Sliding Sash Windows for Modern or Period Homes
D&I offers sliding sash windows for customers who are looking to replace traditional timber frames. Our supplier, Bison, offers incredible value for a beautiful timber style window. Whether you are looking for improved energy efficiency, heritage style joinery, or improved safety, we have it all.
If you're in a conservation area, looking to remodel an Edwardian home, or simply a fan vertical sliding windows, we have multiple colour and style options for you to choose from. Bison makes an effort to provide you with authentic styles and modern conveniences.
Joinery Styles
We offer three different types of joinery for sliding sash windows: Bison's bespoke style corners on mechanical joints; invisible joints on a seamless weld; or run thru sash horns. That way, your window has the contemporary or heritage feel that you want.
There are additional hardware options to choose from in a variety of styles and finishes. We offer matching trims and accessories for our sliding sash windows. Choose from any of our colours to create the traditional or contemporary home that you're looking for.
Security Options
For increased security, you can choose PAS 24 accredited sliding sash windows. That way, you know your windows have been tested against multiple different types of intrusion. Laminated glass adds additional security from intrusion and debris.
Lastly, we offer travel restrictors on the sashes to create smaller apertures for children and pets. That way, you won't have to worry about leaving the window open when you leave the room. Safety comes first and foremost when you install your next vertical sliding window.
Energy Ratings
All of our windows are double glazed, and our sliding sash windows come with an energy rating of 'A'. But with the additional gaskets around the window edge and brush pile seals between sashes, you can be sure that draughts and wind will stay outside.
Furthermore, uPVC is weatherproof and doesn't require the type of management traditional timber windows do. Just wipe it down with a cloth to clean it. Maintaining your home can be easier than ever when you choose the right materials for your vertical sliding windows.
Recyclable
At D&I, we try to make sure that we're looking to the future and using materials that are meant to withstand the test of time. Most of our products will last 25-30 years. But once windows are no longer serviceable, after 30 years, what happens to them?
uPVC is both long lasting and recyclable, meaning that once you need to replace your windows you won't be contributing to waste. Even now, companies are specializing in recycled uPVC. Recycling will only improve with time. Choose a material for your sliding sash window that can be used again.

uPVC Sliding Sash Window Prices Barnsley & South Yorkshire
If you know that uPVC sliding sash windows are the smart choice for you, find your quote today. Using our quoting engine will help you plan your budget for the future, whether you live in Sheffield, Wakefield, Barnsley or any other surrounding areas – get in touch today!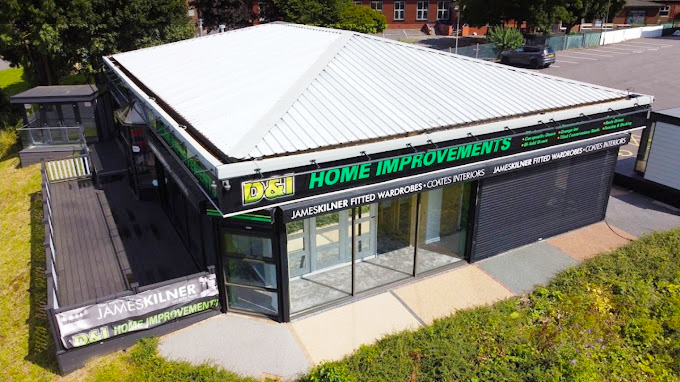 CHECK OUT TRADE
If you're a tradesperson in the South Yorkshire area, we can supply uPVC vertical sliding windows. Get in contact with our friendly team today.
Frequently
Asked
Questions
We hope you find the answers you need in our frequently asked questions, but if you don't, contact our professional service team for any of your concerns. 
What's the energy efficiency of these specific sliding sash windows?
Our sliding sash windows have a WER (Window Energy Rating) of 'A'. You can find more when you look through our brochure.
You can improve energy efficiency by choosing triple glazing, or when you talk to us about our aluminium casement windows.
Where can I find if I can use uPVC in my renovation?
What if something happens to my window?
Sliding Sash Windows Brochure
If you need to know specific details of our uPVC sliding sash windows, look through our brochure. You'll find sash sizing, weatherproofing, and glazing details.