Serious Protection from the Elements
Perhaps you have a conservatory already or are looking to replace your conservatory roof. You've looked through the available materials, and you've thought about a glass roof and have decided it's not for you. You want the security and energy efficiency of a tiled conservatory roof.
D&I is here to help walk you through your tiled conservatory roof options. If you're looking to maintain light in your conservatory, there's no reason why you can't install fixed glass panels. And we love the weatherproofing that a tiled roof provides. Contact our Barnsley team today so that we can help you with your new installation.
Year Round Living Space
When you choose tiles for your conservatory roof, you make your conservatory a place for year round living. With a tiled conservatory roof your conservatory can function as an extension, and you don't have to worry about things like heating.
Considering the improved insulation, of  a tiled conservatory roof, your energy efficiency will be better than ever. Add some of our special features. With some light heating, like a small radiator, you can enjoy this space even during deep winter months.
Improved Home Value
Your home value will almost certainly improve when you add a tiled conservatory roof. Replacing your outdated conservatory roof will improve the longevity of the structure and add needed benefits, especially for resale value and kerb appeal.
You'll be able to improve the thermal efficiency of your conservatory and show it as an extension, without the cost. With a tiled roof some homeowners have created living rooms, or small bedrooms. Choose how you use the space next.
10 Year Guarantee
With SupaLite tiled conservatory roofs comes the added benefit of the 10 year guarantee, which means that not just one but two companies back your investment. SupaLite is a smart investment that you can take to the bank.
In the incredibly unlikely event of a manufacturer's error, we can replace your roof for no added cost. And because SupaLite makes tiled conservatory roofs easy to install, and the installation can take as little as a week's time.
Quality Materials
You get great materials with your next SupaLite tiled conservatory roof. There are tile and slate options for the finish, with a variety of colours. SupaLite uses an ultra light aluminium frame for ease of installation and strength as an end product.
The uPVC fascia and soffits are highly water resistant and you have 100mm insulation between the aluminium rafters, which doesn't include the 62mm insulated plasterboard. All of these combine to make a strong and weatherproof tiled conservatory roof.

Conservatory Roof Prices Barnsley & South Yorkshire
If you know that you need a tiled conservatory roof today, use our quoting engine. It'll help you plan your roof design and budget plan for the future.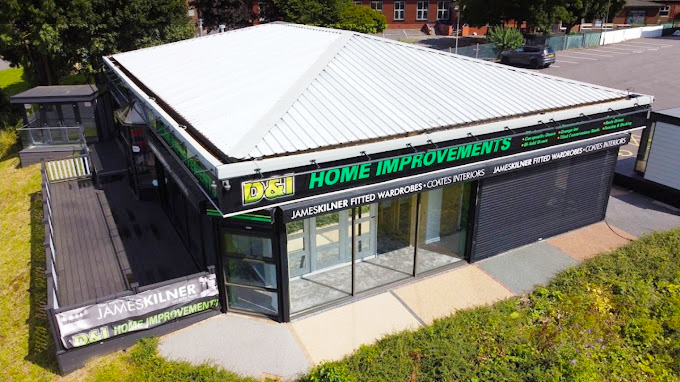 CHECK OUT TRADE
D&I supplies to the trade. Call our friendly Barnsley team today if you're a tradesperson in the South Yorkshire area looking for tiled conservatory roofs.
Frequently
Asked
Questions
Let us help you with your queries. Look through our frequently asked questions, or contact our Barnsley team for more information about tiled conservatory roofs.
What's the major difference between conservatories and orangeries?
Traditionally, conservatories have had polycarbonate and glass walls. Comparatively, orangeries have brick elements. Conservatories traditionally have more glass panels, while orangeries include more brickwork and offer more privacy. Orangeries can sometimes have heating elements and electrical components, like radiators. While both can have flat skylights, orangeries are often associated with roof lanterns.
Can conservatory roofs be repaired?
Are tiled conservatory roofs better than polycarbonate?
Conservatory Roofs Brochure
Our brochures give technical information like tiles, U-values, and more.