Choose uPVC Tilt & Turn Windows & Impressive Design
Tilt & turn windows offer the most intricate design of any of the windows that we offer. Invented in Germany, they have migrated over here for the unique security that they offer. While casement windows are an extremely popular window style, for those with children and pets smaller apertures are important.
That's where uPVC tilt & turn windows come in. Instead of opening the sash wide, you can open it just enough for ventilation of your home. They can also provide good exit points in the event of a fire. But the multi point locking systems and beading provide difficulty for would be intruders. Look at these windows for improved security and unique ventilation in your Barnsley home.
Tight Security
If you're replacing old windows, you'll be impressed by modern safety techniques. Our uPVC tilt & turn windows use internal beading so that intruders can't find a way to remove the glass. Multi point locks in handles and sashes are especially effective at reducing trespassers likelihood of ingress.
When you choose our products, you'll know that they have been Secured by Design approved, a police scheme to design away crime. These windows have been tested against crowbars, hard impacts, and cutting. Keep your home safe with this choice.
Energy Efficiency
Get rid of draughts in your house. When you choose our uPVC tilt & turn windows, you can lower your U-values to as little as 0.7 W/m2K. That's one of the most energy efficient windows that we offer. Improve Window Energy Ratings and the value of your home when you choose us.
We know that thermal retention is a big deal for you. That's why we offer not just double but triple glazing for improved energy efficiency and noise reduction. You can get uPVC tilt & turn windows with six chambered profile designs for even greater insulation.
Impressive Design
While the tilt & turn window is now found everywhere in Germany, it's a relatively recent design. Created first in the 1950s, they were a brilliant way to deal with cold winters and mild summers. While initially expensive, now uPVC tilt & turn windows are cost effective for you and your home.
The unique design depends on a hinge that can open in two directions, while the other two hinges are utilized when the handle is in a certain position. This ensures ventilation and is now a popular style in the North, replacing timber and casement windows.
Recyclable
D&I believes in raising the bar on our environmental footprint. That's why we choose suppliers that can recycle their materials. Knowing how to reuse uPVC will be crucial in upcoming years. But our suppliers make sure their designs retain strength so that they don't compromise quality.
Ask us more about BREEAM standards and assessment of environmental, social and economic sustainability. At D&I, we believe in environmental accountability for our products and ethical standards. We think that you'll be as impressed as we are with our suppliers.

uPVC Tilt & Turn Window Prices Barnsley & South Yorkshire
If you've found the uPVC tilt & turn windows you need, why wait another second? Get a quote today to start your installation project in Barnsley or any of the surrounding areas.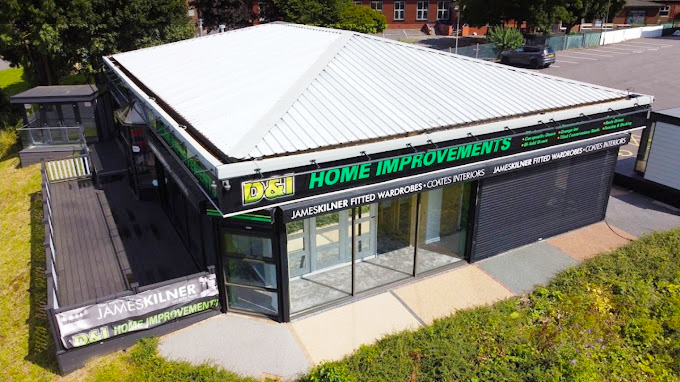 CHECK OUT TRADE
We supply to tradespeople in South Yorkshire and other areas. Let us know if you need uPVC tilt & turn windows.
Frequently
Asked
Questions
We hope that these frequently asked questions will answer any queries you have. But if you have a question we haven't addressed, feel free to give us a call or contact us via online form. 
I've never seen a tilt & turn window. How do they work?
While tilt & turns can open inward or outward like a casement window, the design can be tricky for those who've never encountered one before. To enable the tilted frame tilt & turn windows often have a cockspur handle that you unlock and then push the sash either forward or back. The pane then hinges within the sash to allow airflow, though it will not open as widely as a casement window. Instead, tilt & turn windows often open a maximum of 45° and use a dual opening mechanism.
How are they different from a reversible window or a top hung casement window?
Who are your suppliers for uPVC tilt & turn windows?
Tilt & Turn Windows Brochure
Look through the fine details on our uPVC tilt & turn brochures. You'll be able to see more about sash sizing, weatherproofing, and glazing specifications.