Inviting Spaces for an Office, Gym or Man Cave
Some days can turn our homes bitterly grey. But with a garden room, even a grey day is an opportunity for light. Additionally, your new room will never suffer from the same greenhouse chill and heat fluctuation. Instead, you'll be able to regulate the temperature in the wintertime and the heat in the summertime.
Some of our customers used the garden room to create an insulated garden office. Others have created garden gyms. Either way, we think we can help you create the ideal living space for your next installation project.
Creative Environment
Whatever your plans for your garden space, you can be sure that this elegant addition to your property will be a wonderful place for work or play. Choose from any of our four signature colours when you build a garden room as an extended family room, gym, or office.
Our customers have become used to the concept of working from home. When you install a garden office, you've created the perfect workspace in a peaceful environment, immersed in the beauty of your garden. You can feel isolated in all the best ways.
Warmth
Unlike an old converted shed, a garden office is specifically designed with you in mind. Our installation process makes sure to include insulation so that you can enjoy your garden rooms in all kinds of weather. The composite material is made of 60% timber and carries a 25 year guarantee.
When you install your windows and aluminium or uPVC doors, we'll make sure to use double glazing. But in South Yorkshire, we know how useful triple glazing is. When you choose triple glazing, you improve the longevity of your garden office.
Fun & Relaxing Space
A garden room can certainly improve the value of your home for you and your family. A lot of homeowners use these rooms as pool additions or as hobby rooms. It offers a great way of entertaining your friends. Show off when they come over to your house by bringing them to your garden bar.
Keep entertaining throughout all seasons. With the lightweight roof trusses and EPDM sheet, create a solid roof for your new garden bar. You'll be able to wine and dine in your own back garden, whether in warm or cold weather.
Easy Installation
One of the reasons we like garden rooms so much is the ease of installation. When you order from D&I, we can set up your new installation in as little as one week. For homeowners looking to install a home office, this means saving valuable time when working from home.
Our ground screw system helps us quickly install since we don't have to pour concrete or dig. It's suitable for most ground types and uneven surfaces. Should you need to, we can relocate your garden room in future renovations.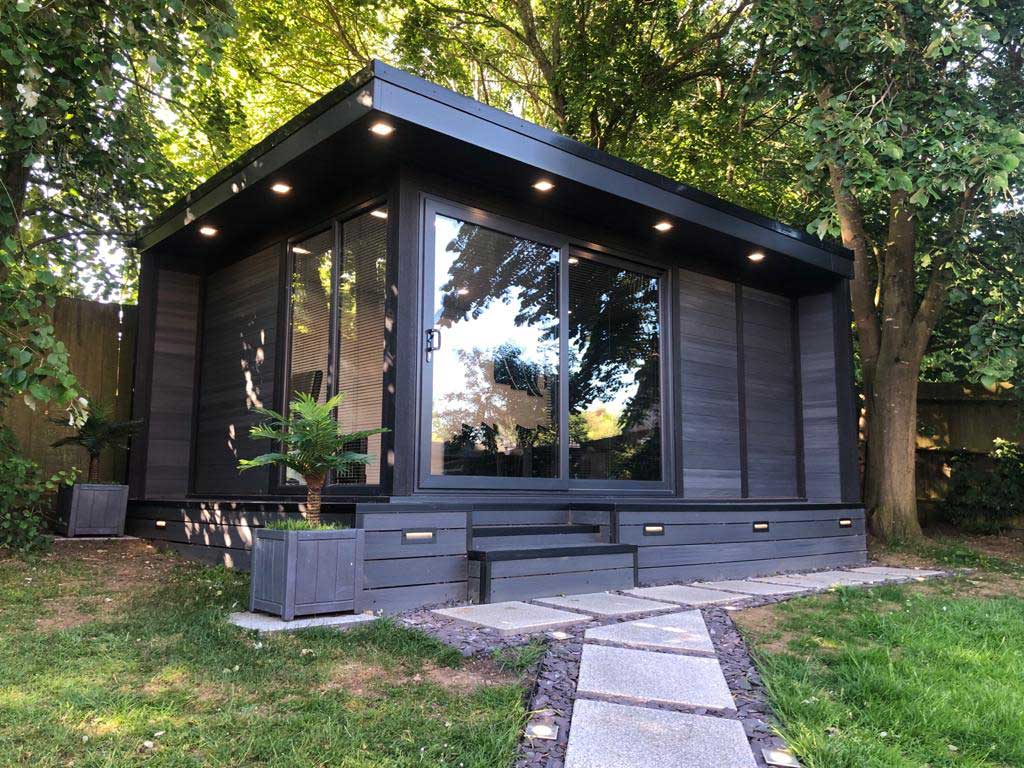 Garden Room Prices Barnsley & South Yorkshire
If you know what you want in a garden office, gym or man cave, why wait? Price your next garden room today. Contact us for a quote.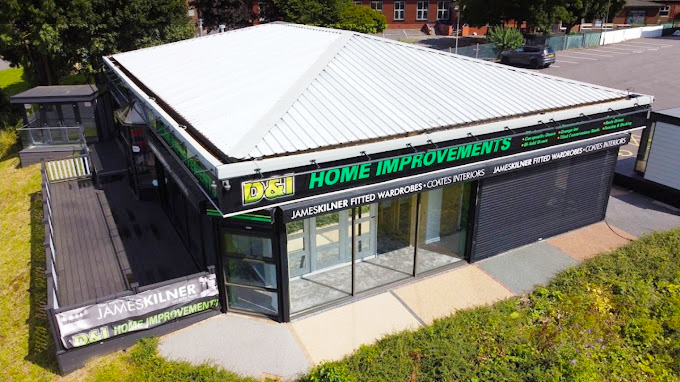 CHECK OUT TRADE
D&I supplies to the trade. If you're a tradesperson in South Yorkshire, looking for suppliers of windows, doors, or composite materials for garden rooms, get in touch with our Barnsley team today.
Frequently
Asked
Questions
We want to address your concerns in our frequently asked questions, but we can't list everything here. If you have additional questions, contact our Barnsley team via online form or by phone. 
Our garden rooms are fully detached units that often include large glass units so that you can see your property. They're a good alternative to conservatories and orangeries, and can be moved if necessary.
What are garden rooms used for?
Are garden rooms insulated?
Composite Garden Rooms. Annexes & Glamping Pods